Goal
To encourage Shawnee County residents of all interests and skill levels to use common spaces and outdoor resources for a more active, healthy lifestyle.
Areas of Focus
Education/Outreach

Walking school bus pilot project

Bike Friendly Business application packet development for local businesses

Recruiting/ Awareness of Outdoor Opportunities

Mobile and Email Blast system for local active messaging to the Shawnee County communities
Accomplishments
---
Goal of Built Environment Work Group (2014-2016)
To have policies in place to ensure that Shawnee County will have Complete Streets for future generations to utilize and enjoy.
Objectives of Built Environment Work Group:
Complete Streets Policy and Design Standards at the City Level.
Complete Streets Policy and Design Standards at the County Level.
---
COMPLETE STREETS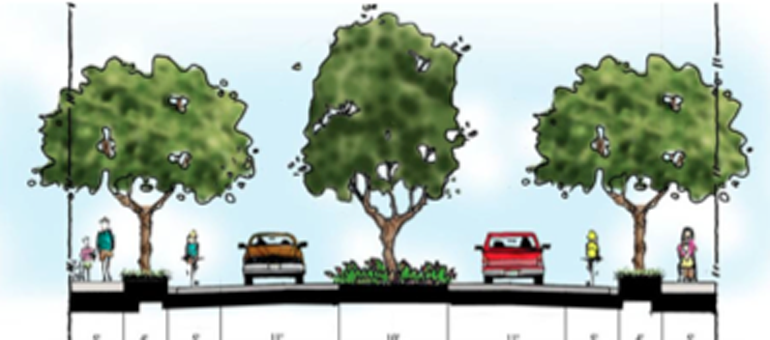 Why "Complete Streets":
Complete Streets will improve safety, health, economic and environmental outcomes.
Complete Streets emphasize the importance of safe, convenient, and comfortable transportation and access for users of all ages and abilities regardless of their mode of transportation.
HHN is working to have healthy families in Shawnee County.
Learn more about Complete Streets activities:
Shawnee County Kansas Board of Health Meeting 2015/06/18
Board of Health Groundswell Complete Streets View a PDF of the presentation on Complete Streets activities in our community.
Safe Routes to School: Quincy Elementary School – USD 501: Final Report 2014 prepared by Craig Barnes with the Shawnee County Health Agency.
---
Resources