Shawnee County Community Food System Assessment
Download the complete report "Shawnee County Food System Assessment 2017"
View the one page infographics created from the Community Food System Assessment.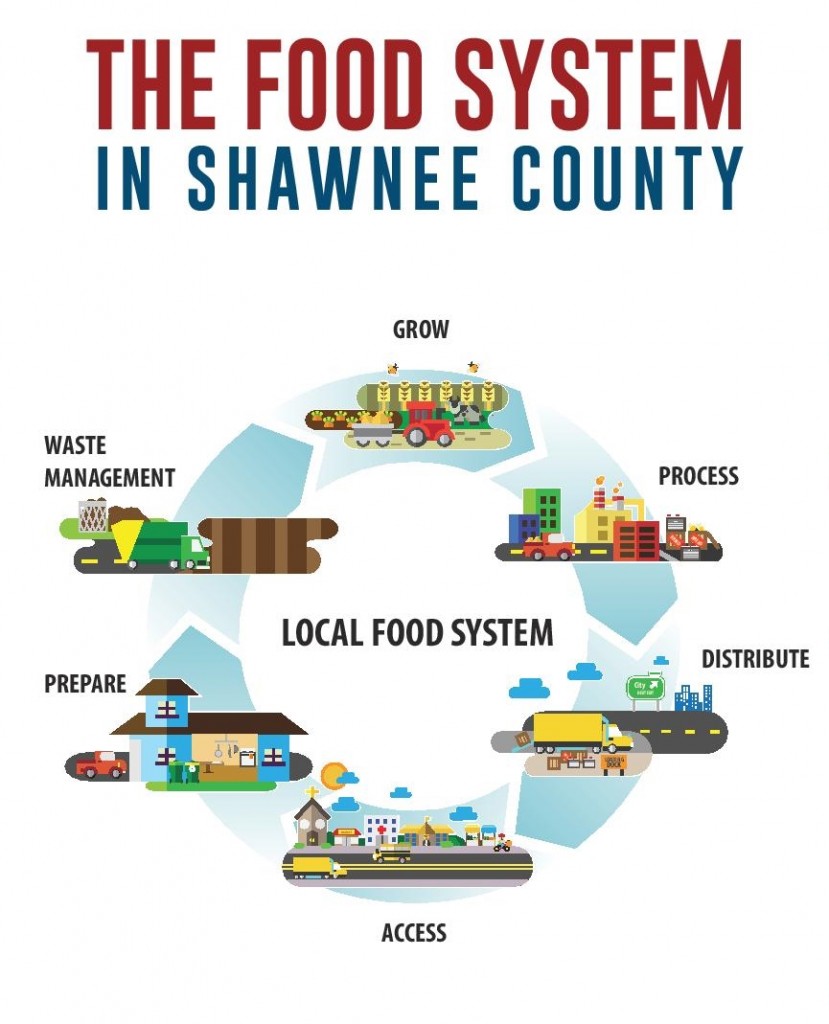 Read more about the Shawnee County Community Food System Assessment – completed March 2017
Healthy and robust community food systems help to support and sustain healthy communities and strong local economies. The types and amounts of food that are available within a community, and the ways in which that food is presented and made available to members of the community population can exert profound influence on eating behaviors of community members and, in turn, community health outcomes. Food, and the many processes involved in producing it and eventually bringing it to a consumers' table, also generates significant economic activity and jobs within the community.
One of the key steps to understanding a community food systems' current strengths and gaps is to conduct a comprehensive assessment of the food system. This reports summarizes the results of an assessment of the Shawnee County food system. It brings together data and information from numerous secondary data sources with input from community members and stakeholders to create a description of the current food system in the county.
This report was prepared by Barbara LaClair, of LaClair Consulting Services, under contractual agreement with the Heartland Healthy Neighborhoods coalition of Shawnee County, Kansas.